Ellensburg High School
Class Of 1979
In Memory
Sandy Beardsley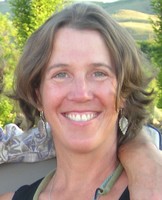 Sandy Beardsley
July 13, 1961 -- August 7, 2006
A Life Lived Strong
Sandy Gail Beardsley, 45, died Monday, Aug. 7, 2006, at her home.

She had been an educator at Orondo Elementary School and a 14-year Leavenworth resident.

Survivors include her husband, Dan O'Connor of the home; her son, Cameron Hollingsworth of Honolulu, Hawaii; her parents, Eric and Glenna Beardsley of Ellensburg; and her brother, Eric S. Beardsley of Bellingham.